Note to all: work is coming in without names. students cannot earn credit on work it has full first/last name.
6th Grade

This week, we will begin reading groups for

Freak the Mighty

. Students will be assigned to reading groups, and will have a role to fulfill in those groups (Summarizer, Setting, Character, Figurative Language, Vocabulary). We have practiced each role together, and now it's time for students to demonstrate the role independently. Students will take one role per week/session, so by the time we've finished the book, the students will have done each role at least once.

No new vocabulary this week, but we will use the first three lists to create a story this Friday.

Expected schedule for the week (check planner nightly for updated information):

Tuesday: Review reading group expectations; assign groups and roles

Wednesday: Quick write; In-class time to work on reading groups

Thursday: Present reading groups; read chapters 10-14 for 9/10

Friday: Finish presentations (if necessary); Vocabulary writing
7th grade

Reminder: Book projects are due Friday, September 14. We are NOT working on them in class; this is all to be done at home. (If, however, students finish work early, they are allowed to read their novels.)

We have begun to read A Long Walk to Water in class and will intersperse the novel

with other lessons. This week, we'll practice a "Close" read with an article about cell phones in addition to reading the novel.

No new Latin this week; instead, there is a review of the first three lists (36 terms).

​Expected schedule for the week (check planner nightly for updated information):

Tuesday: Latin 1-3 review; Grammar 10-13 assigned - due 9/11

Wednesday: Close reading; take notes on how to annotate

Thursday: Close read

Friday: Latin 1-3 roots review quiz
Powered by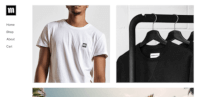 Create your own unique website with customizable templates.