please contact the office if you have not received synergy login information. also, this is the last week to take the parent survey. links are available on the main tcds page.
6th Grade

We are winding down with our study of Freak the Mighty and will do one last round of reading groups. Later this week, students will perform a condense version of reading group jobs one last time (summarizer, setting, character, figurative language) one last time to assess all skills. There will be one full day of class plus post-quiz time on Friday to work on the assignment. Final will be due Monday, October 1. (Note: I will be out of class on 10/1; students may email me portions of their project but I will not be able to print out until 10/2.)

Please check planners nightly - students will write in them daily and I will initial them.

Monday: "Poly" vocab assigned; Flashcards due Thursday, 9/27; dialogue practice continues
Tuesday: Reading groups chapter 20-24
Wednesday: Present reading groups
Thursday: Work on final project #1
Friday: "Poly" quiz; work on final project #1 (due Monday, 10/1)
7th grade

We will continue

A Long Walk to Water

, focusing on chapters 9-12 this week. We'll be looking at non-fiction text and comparing it to what we see in the book. In addition, we'll practice using evidence from the text and adding our own inferences to build and support opinions.

Monday: Latin week 6 (practice & notecards) due Wednesday; LWW discussion

Tuesday: Grammar (Adjectives due 10/2)
Wednesday: Latin due; LWW discussions continue

Thursday: LWW discussions continue

Friday: Latin 6 quiz
Powered by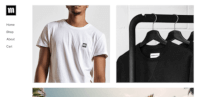 Create your own unique website with customizable templates.