Week of 12/4
6th Grade

​We will finish

Hound of the Baskervilles

this week. To say that students have been enthusiastic about finding out "whodunnit" is an understatement. I wish that you cold have been in the room when they discovered key plot elements - their expressions were priceless. Students will continue to answer study guide questions, and there will be a culminating test next week for which students will be able to use notes.

Vocabulary:

"inter" - comic (or student free choice) due Thursday 12/7; quiz 12/8

Grammar:

Adverbs due Monday 12/11

Writing:

Sentence fluency paragraph draft was started in class Monday; draft due 12/5 or 12/6. I will hand back drafts on Friday, and finals (typed) will be due Monday 12/11.

Access the vocabulary here.
7th grade

We will continue with Touching Spirit Bear this week, covering chapters 7-12. Students were to have read chapters 7-9 for Monday, 12/4, and we will discuss study guide questions Wednesday, 12/6. Students will select a topic for a non-fiction assignment on 12/6; this will be a long-term assignment for which the first article will be due Monday, 12/11.

Vocabulary: none

Grammar: pp.74-76 due Wednesday, 12/6




Powered by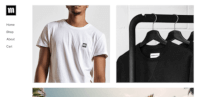 Create your own unique website with customizable templates.